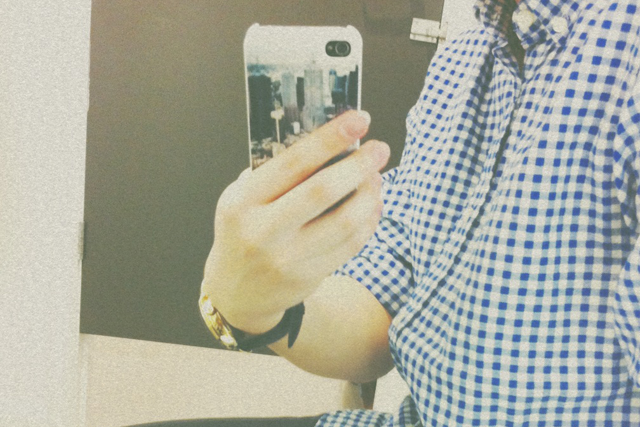 Are you ready to chill with me around Central? Let me start this impeccable journey by taking a selfie of me in H&M. *(I did not buy this shirt at the end because it was just slightly tacky.)
和我一起在中環逛街。讓我以 H&M 的自拍照展開旅程。(最後還是沒有買下這件藍白格襯衣,好像有點土。)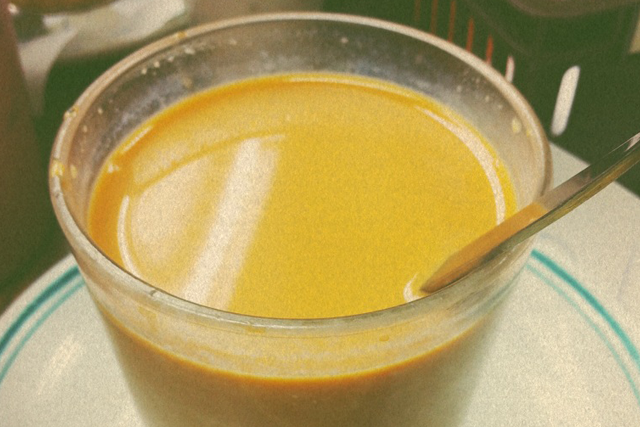 Me and my friends then went to
Lan Fong Yuen
for lunch. This restaurant has over 50 years of history, successfully enduring the test of time. It is pretty pricey to me, but after all, the rents in central are exorbitantly high.
P.S. Mainland tourists just came whirring and crowding in. Ugh.
之後我和朋友到了蘭芳園吃午飯。這間餐廳有超過五十年的歷史,店內的裝潢懷舊,但價錢比較昂貴,有點不值。不過這裡是中環,面對高昂的租金,我也明白價錢不能太便宜。
注:這所餐廳中自由行的人數十中佔六,跟回內地沒兩樣,有點怪怪的感覺。
And then we walked to IFC. 之後我們走路到 IFC。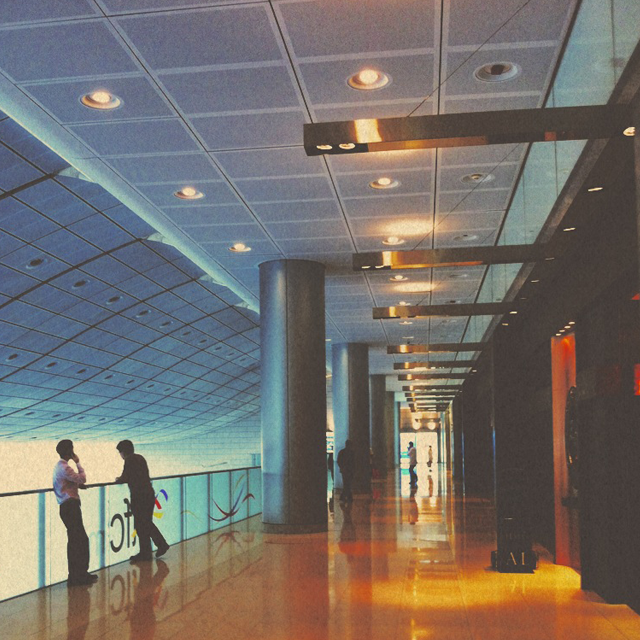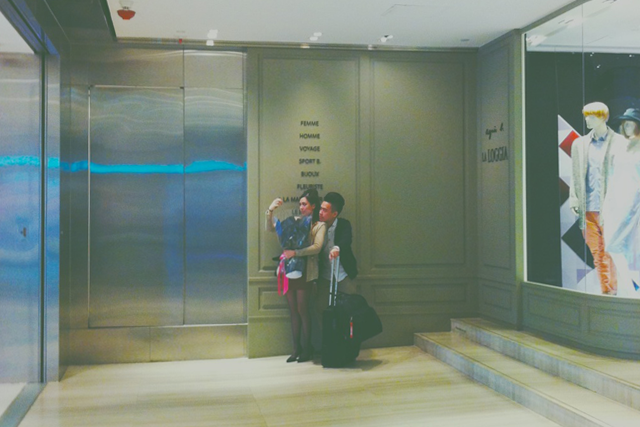 Oh, some people are still celebrating the Valentine's day whereas it was already the 15th Feb. After all, every day could be a valentine's day as long as you are with the right person at the right time.
有情人在情人節後還在慶祝情人節。不過只要在對的時間和對的人在一起,其實每天都是情人節。用不著被消費主義牽著鼻子走。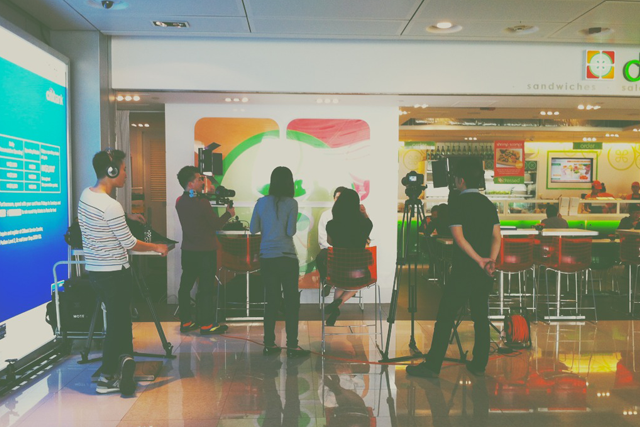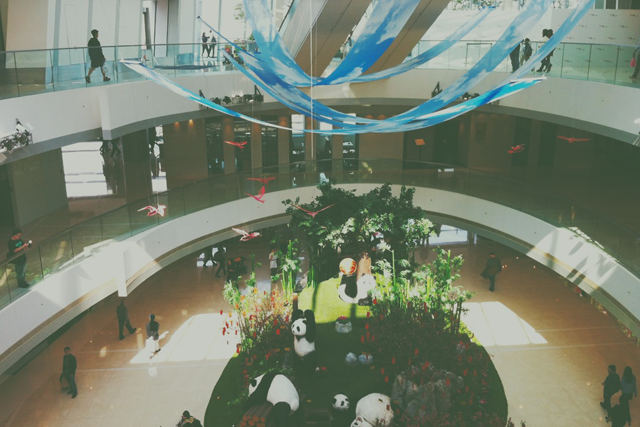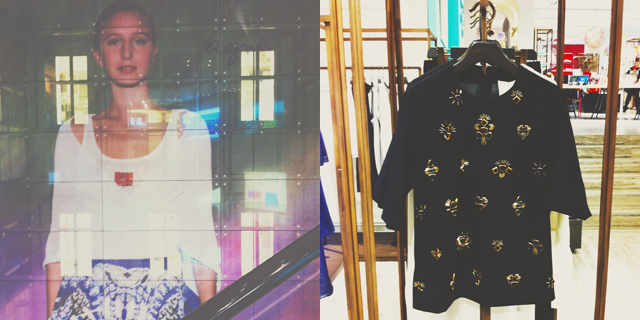 And then we sneaked into Lane Crawford. Right : A decent shirt from 3.1 Phillip Lim @ Lane Crawford.
之後我們到連卡佛逛。右邊是 3.1 Phillip Lim 的襯衣。(如果我沒記錯的話。)
We were so lucky to enjoy dragon dance in Lane Crawford despite the fact that the whole dance sheerly unmatched Lane Crawford's westernized style.
I am getting one of these!!! They look amazingly gorgeous. They could beat down Diptyque not only for their enchanting aromas but also their prices.
我在聖誕之前會得到它們!!!獨特的香氣加上公道的價錢絕對可以成為 Diptyque 的市場對手。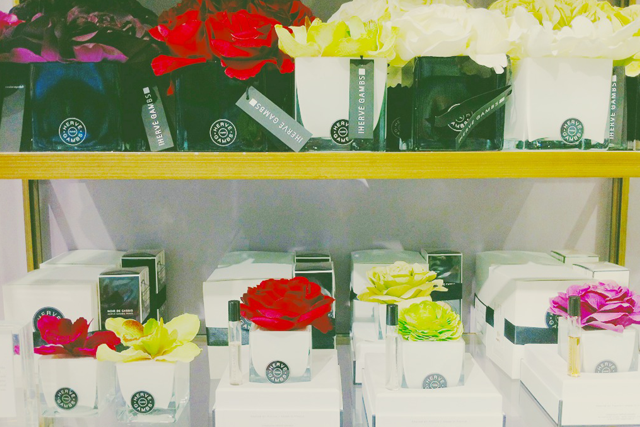 I am getting these as well! They are silk flowers by Herve Gambs. Given that these are silk flowers, they can absorb fragrance oils and fill your home with irresistible and seductive aromas.
它們是 Herve Gambs 的絲花,因為絲綢可以吸收香水中的香氣,所以這些花和香薰瓶有異曲同工之妙。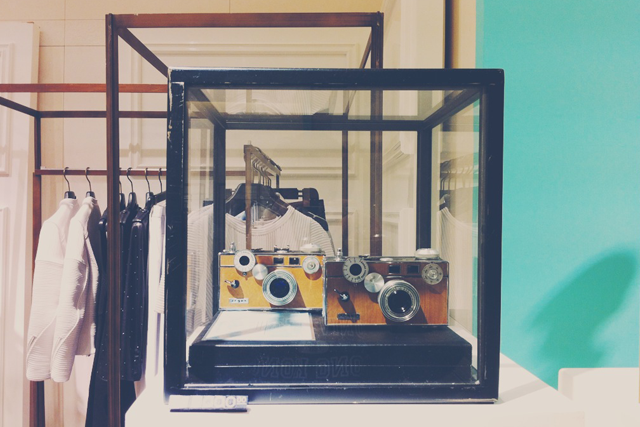 Just a random display in Lane Crawford. I seriously want a Leica camera because I find these vintage cameras so captivating; I have always had a thing for nostalgic things.
Lastly, we went to Dymocks to search for some nice schedule books, but left empty-handed. Blegh!
Okay, time to sleep. Read yourself a nice story before you sleep.
P.S. I hate Monday. I hate school. (Mostly because I have got piles of material to read- material which is not easy to comprehend)