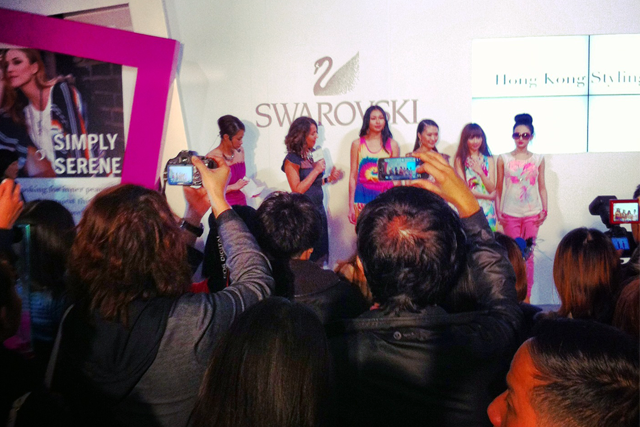 Last Tuesday, I was more than glad to be invited by the luxury fashion jewelry house Swarovski to join their splendid Hong Kong Styling Day event at Hysan Place. Swarovski has invited Nathalie Colin, Creative Director of Swarovski (Left two in the above picture) to join the event with suggestions for guests on how to mix and match with Swarovski's jewelries. She was giving comments on 4 models about how to improve their style simply by mixing and matching jewelries wisely in a decent way.
上星期二,我被邀請出席品牌 Swarovski 假希慎廣場的 Hong Kong Styling Day 活動。品牌更請來創作總監 Nathalie Colin (第一張圖片左二) 與實客分享首飾配搭之道。品牌邀請四位各具風格的模特兒配上不同的首飾,由 Nathalie 給予意見。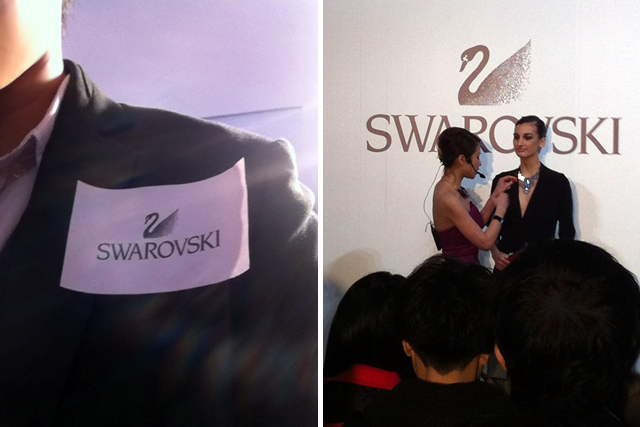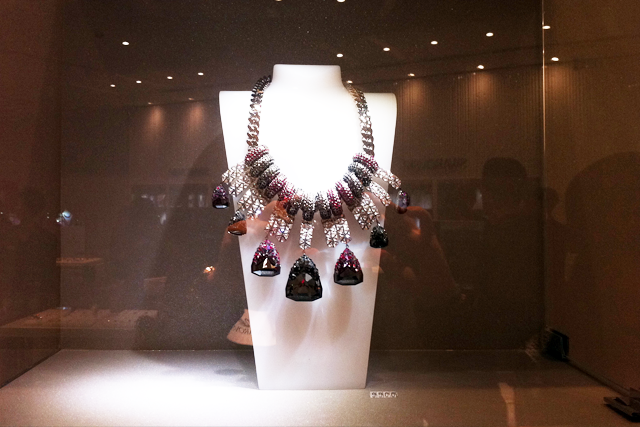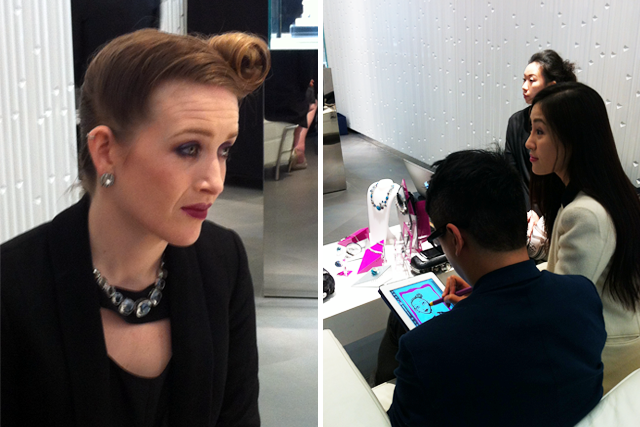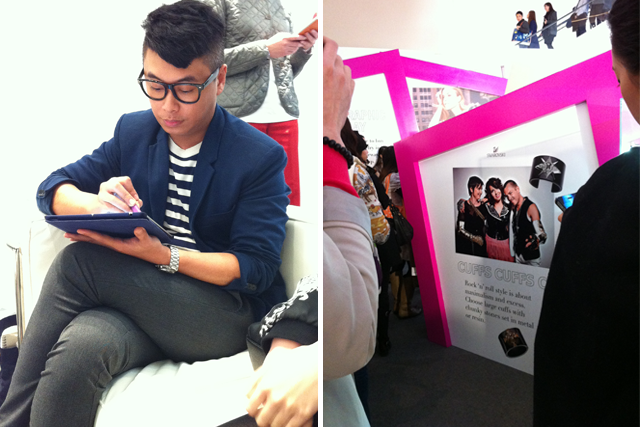 After the grandiose party, each of the distinguished guests will be getting a personal portrait from the illustrator Michel Chan. (Left hand side).